About the Boland School of Irish Dance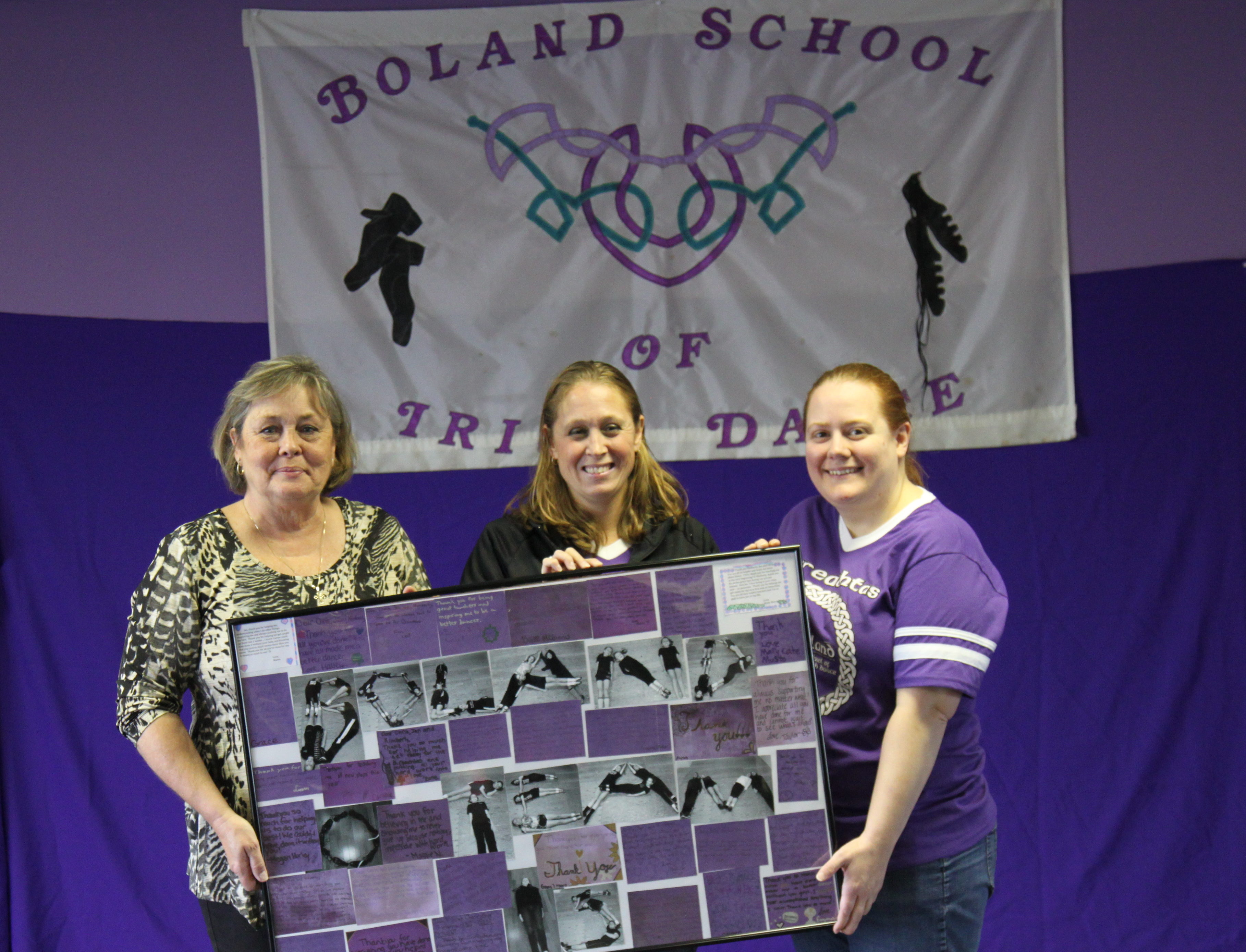 Established in 1985, the Boland School prides itself on promoting Irish culture through music and dance. We offer a dynamic and challenging learning environment for ages 4 and up where proper technique is emphasized and a love of dance is nurtured. We provide performance opportunities to all dancers from beginning to championship levels. Teachers Chris & Jen Boland, and Kimberly Stevens are all certified to teach by the Irish Dance Commission in Dublin, Ireland. As a member-certified school, our dancers are eligible to participate in Irish feisanna, if they desire the challenge of competition. Our philosophy emphasizes teamwork, goal setting and having fun!
The Teachers

Christine Boland, TCRG
Chris began dancing at the age of 9 in Long Island, NY. She moved to Upstate NY in 1973 and in 1987 passed her TCRG exam and became certified to teach Irish Dance. Classes were originally held in AOH Halls in Troy, Watervliet, and Schenectady until, in September 2000, The Boland School of Irish Dance opened their own studio in Troy, NY.
Christine is also a member of the An Comisiun – Dublin, Ireland; The North American Irish Dance Teachers Association (NAIDTA); and the Eastern Region Irish Dance Teachers Association.

Jennifer Boland, TCRG
Jennifer, Christine's daughter, started dancing at the age of 3 and hasn't stopped since. After a successful competitive career, Jennifer took her teachers exam and was awarded her TCRG in September 2002.
Kimberly Stevens, TCRG
Kimberly started dancing with the Boland School when she was 4. Kimberly received her TCRG in 2014 and now enjoys teaching dancers of all ages, including her nieces and nephew, keeping the love of Irish dance a family tradition.
Assistant Teachers
Amanda Burke
Andrew Colletti
Student Teachers